Music
Visuals

Decor
Stage Arts
Here at the Tree of Life Festival, we celebrate holistic living, wellness, creativity, and community. Join us for an unforgettable experience filled with yoga, arts workshops, and a vibrant market where you can explore unique and sustainable products. Embrace the harmonious atmosphere and connect with like-minded individuals as you immerse yourself in a journey of self-discovery and well-being.
Two music stages offer a unique musical experience. The "Alternative Stage" features indie acts from genres like World Music, Chillout, and Psybreak, spanning a wide range of Techno styles with a few extra surprises. The "Main Stage" will be located on the perfect spot atop the mountain and will showcase headliners and talented newcomers covering genres from Dark Prog to Forest to Fullon, Neo Goa, and Psy. 
Set against the backdrop of the lake and mountains, these stages blend nature's beauty with diverse musical talents, promising an unforgettable event for music lovers.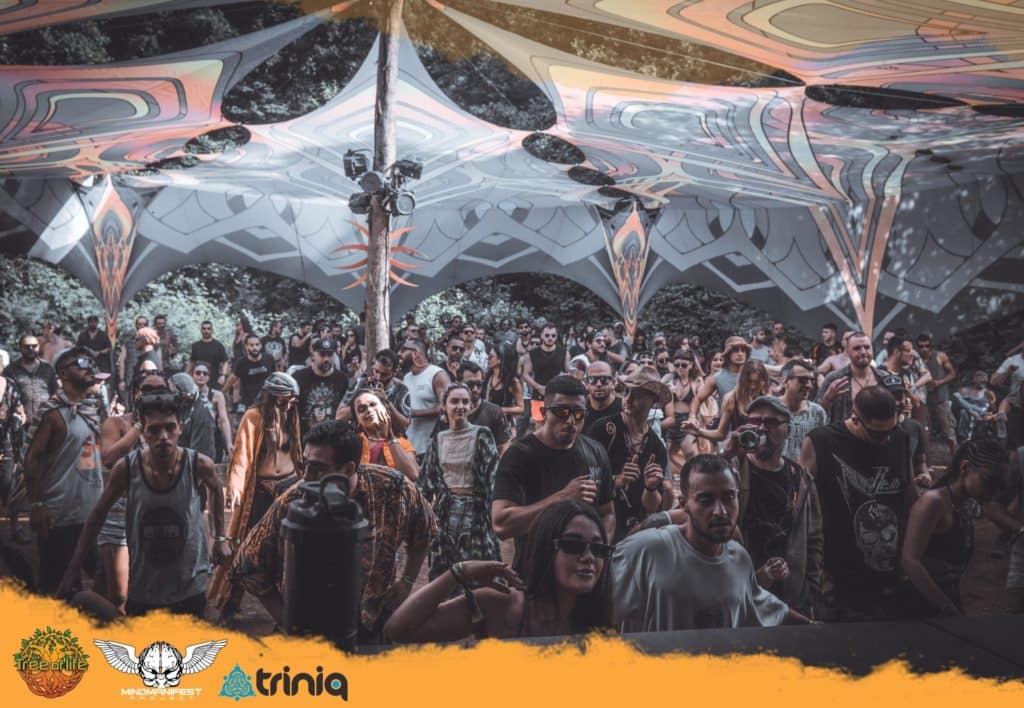 Within the scenic landscape of Karagöl Lake in Izmir, Turkey, two dynamic art spaces converge to offer a distinctive visual arts experience. The "Alternative Art Gallery" showcases a diverse array of artistic genres, from contemporary installations to immersive multimedia creations. Here, you'll encounter everything from avant-garde sculptures to interactive digital projections, creating an immersive journey through the world of visual expression.
Mind Manifest Project redefines psychedelic decoration and stage design with a bold and original approach. Their installations blend intricate fractal patterns, luminescent sculptures, and holographic projections, creating an immersive experience that challenges norms. Attendees are transported into a realm where reality blurs, colors pulse, and dimensions merge, introducing a fresh era of psychedelic aesthetics.
Stage arts come alive in a mesmerizing fusion of movement and spectacle. Aerial dance performances defy gravity as artists gracefully soar above, weaving stories through breathtaking choreography. Fire shows ignite the night with a captivating dance of flames, where skilled performers manipulate fire to create an entrancing display of danger and beauty. This immersive experience extends to a realm where acrobatics, contortions, and LED light illusions captivate the audience's senses. With each act, the stage becomes a canvas where artists paint stories of wonder and awe, pushing the boundaries of physical and visual expression. there's a class for everyone. Prepare to align your mind, body, and spirit amidst the beautiful natural surroundings
We extend a warm invitation to join us in creating an unforgettable tapestry of sound and visual artistry at the Tree of Life Festival! Much like the roots of a tree that interconnect and nourish, your talents have the power to enrich our gathering in ways that transcend the ordinary.
🎵 For Music Participants: Let your music be the bridge connecting hearts and igniting spirits.
🎭 For Stage Art Enthusiasts: Elevate our stages with your creative energy! Aerial dances, fire performances, and captivating visual displays are your mediums to enchant and inspire. 
The Tree of Life Festival is more than an event; it's a sanctuary for holistic well-being, personal growth, and spiritual exploration. As we embark on another remarkable journey, we seek individuals like you who can contribute your unique talents.